This brownie tart is an extremely rich fudgy dessert. This is the second time I am baking this tart and both times it was completely irresistible. Both times I baked this for my in laws and they absolutely enjoyed it!
I don't have a tart pan so I used my springform pan and it worked just fine.
BROWNIE TART
Preparation time 15 mins | Baking time 40 mins | Serves 10 servings
Source - here
Ingredients
Butter - 6 tbsp

Eggs - 3 large

Sugar - 1 cup

Semi sweet chocolate chips - 3 cups

Instant coffee granules - 1/2 tbsp

All purpose flour - 1/2 cup

Baking powder - 1/4 tsp

Salt - 1/4 tsp

Walnuts - 1 cup, chopped (I used almonds)

Vanilla extract - 1 tsp
Some other brownie recipes
Method
1. Pre heat the oven to 180 degrees C. Grease and line a 9 inch tart pan or springform pan.
2. Melt the butter in a saucepan or microwave. Add 2 cups of chocolate chips along with coffee powder to it and stir until it melts. Set aside to cool.
3. In another large bowl, beat the eggs with vanilla extract. Then add the sugar and beat again until it's light and fluffy.
4. Add the cooled, melted chocolate and beat until combined.
5. Add the flour, baking powder, salt, nuts and the remaining chocolate chips. Stir until just combined.
6. Pour into the pan and bake for about 40 minutes. The center will be puffed and still slighty soft.
7. Cool completely before removing the brownie from the pan.
You can drizzle some thin chocolate ganache over the brownie. I used some chocolate sauce.
Notes
1. I used granulated sugar but pulsed it in a blender to help dissolve easily.
2. I used a mix of dark and semi sweet chocolate chips since I ran out of semi sweet chocolate chips.
3. I refrigerated the brownie overnight before cutting into it and it was perfectly fudgy and delicious!
4. Toast the nuts in a microwave for 45 seconds before adding to the batter.
Until next time,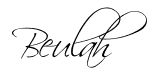 Share this post if you found it useful!