This is not a typical butterscotch cake. I am yet to make a proper butterscotch cake but in the meantime, here is an easy version of a butterscotch cake! This is a simple butter cake recipe where I added butterscotch essence and used some butterscotch chips. If you love butterscotch cakes, then this makes a perfect tea time snack!
BUTTERSCOTCH POUND CAKE
Preparation time 15 mins | Baking time 45 mins | Serves 10
Adapted from here
Ingredients
Unsalted butter - 225 gms

All purpose flour (maida) - 200 gms

Castor sugar - 200 gms

Baking powder - 1 tsp

Eggs - 4

Salt - 1/2 tsp

Milk/yogurt - 4 tbsp

Butterscotch essence - 1 tsp

Butterscotch chips - 1/2 cup
Method
1. Pre heat the oven to 180 degrees C. Grease and line a 9x5 inch loaf pan.
2. Beat the butter and sugar until it's light yellow and well combined.
3. Add the eggs one at a time and beat well along with butterscotch essence.
4. Sift in the flour, baking powder and salt. Fold until combined.
5. Add the milk and beat again.
Do not over beat the batter. Mix in the butterscotch chips.
6. Pour into the prepared pan and tap the pan well.
7. Bake in the pre heated oven for 45-50 minutes or until a skewer comes out clean.
8. Once done, remove the pan and let it cool for 10 minutes. Then remove the cake from the pan and let it cool completely.
Notes
1. Dust the butterscotch chips with some flour before adding to the batter. I forgot and all my chips sunk to the bottom of the cake.
2. Make sure the ingredients are at room temperature.
3. Do not over beat the batter.
4. Baking time may vary depending on your oven.
Until next time,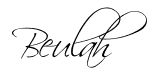 Share this post if you found it useful!