Jackfruit is one of my most favorite fruits! This is my first recipe of jackfruit as every time we buy some, we always end up eating it up. This time, my jackfruit was not so sweet or tasty so I made this mousse and a milkshake with it.
My children never eat jackfruit and my mother in law always used to tell me to make this simple eggless mousse for them. This is easy to make, like this easy eggless mango mousse, and it tastes great!
JACKFRUIT MOUSSE
Preparation time 5 mins | Cooking time - 0 | Serves 3-4
Ingredients
Jackfruit pieces - 8 or 9

Fresh cream - 1/2 cup

Sugar - 1/4 cup
Method
1. Remove the seeds from the jackfruit and add it to the blender.
2. Add the cream and sugar and blend to a smooth paste.
3. Transfer to serving bowls, cover and refrigerate until ready to serve.
Notes
1. The sugar depends on the sweetness of the jackfruit. My fruit was not too sweet so I added 1/4 cup. If your fruit is sweet, add less sugar.
2. You can use jaggery instead of sugar.
3. Serving size depends on the size of your bowl.
Until next time,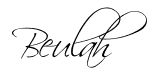 Share this post if you found it useful!