Even though kesari is not my favorite, I have a few kesari recipes in my blog since I keep making this every time my mom comes home. This is the only sweet that she relishes and I make sure I make some for her often.
This time when she came home, I decided to make some paal kesari since she keeps telling me that adding milk to the kesari instead of water, makes it even more tasty!
PAAL KESARI
Preparation time 10 mins | Cooking time 20 mins | Serves 4-5
Ingredients (
My 1 cup = 240 ml)
Rava (sooji/semolina) - 1/2 cup

Milk - 2 cups

Sugar - 1 cup (or to taste)

Cashews - 2 tbsp

Raisins - 2 tbsp

Cardamom powder - a pinch

Salt - a pinch

Ghee - 2 to 3 tbsp
Method
1. In a non stick kadai, heat 1 tbsp ghee and roast the cashews and raisins. When the cashews are golden and the raisins are puffed up, remove them to a plate.
2. Add the remaining ghee and add the rava and roast for 2 minutes.
3. Now slowly add the milk, whisking all the while to avoid clumps.
4. When you've completely mixed in the milk, cover and cook for 3 minutes in medium flame until the milk is absorbed.
5. Now add the sugar and mix well. This will loosen the rava mixture.
6. Add the food color, salt and cardamom powder and mix well.
7. Keep mixing and stirring until it's thick for about 5-7 minutes.
8. Add the fried cashews and raisins, mix well and remove from flame.
Notes
1. 1 cup of sugar makes it mildly sweet. I used only so much since my mum doesn't like it to be too sweet. You can add a little more if you want.
2. You can add some saffron strands as well. Add the strand to 2 tbsp of milk and then pour it in.
3. Adding food color is optional.
4. Kesari thickens with time so switch off accordingly.
Until next time,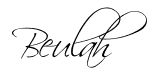 Share this post if you found it useful!