Since sweet potatoes are sweet in nature we normally we don't make a roast with it, we just pressure cook them and eat it and it tastes really good. But since sweet potatoes are very healthy, I was looking to include it in my kids diet and decided to make a roast out of it as they normally love potato roast.
To mask or cut down the sweetness of this veggie, you will have to add a bit more masala to it and even then some sweet potatoes are too sweet and you cannot mask it's sweetness. Some sweet potatoes are mildly sweet and this roast tastes really good when made with those ones. My husband refused to eat it as he felt the roast was still sweet!! But my kids and me enjoyed it!!
SWEET POTATO ROAST
Preparation time 10 mins | Cooking time 5 mins | Serves 2
Ingredients
Sweet Potatoes - 2

Cumin powder - 3/4 tsp

Turmeric powder - 1/2 tsp

Dry ginger powder - 1/2 tsp

Red chilli powder - 2 tsp

Coriander powder - 3/4 tsp

Sambar powder - 3/4 tsp

Salt - to taste
To Temper
Oil - 3 tbsp

Mustard seeds - 1/2 tsp

Urad dal - 1/4 tsp

Cumin seeds - 1/2 tsp

Curry leaves - few

Red chillies - 2
Method
1. Pressure cook the sweet potatoes with 1/2 cup of water for 3 whistles.
2. Once done, remove the sweet potatoes, peel the skin and slice it.
3. Add all the masalas and salt to the sliced sweet potatoes and mix well.
4. In a pan, heat the oil. Add the mustard seeds, urad dal, cumin seeds, curry leaves and red chillies.
5. When the mustard seeds splutter, add the sweet potatoes and mix well.
6. Cook for 5 minutes. Keep tossing the sweet potatoes for the masala to get coated well and for the raw flavor of the masalas to leave.
7. Once done, switch off and swerve.
Notes
1. You can add some ginger garlic paste too.
2. You can also saute some chopped onions before adding the sweet potaotes.
Until next time,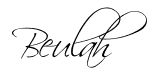 Share this post if you found it useful!