I use a lot fennel powder in my dishes. While making non veg dishes, fennel powder is a must and I use this powder in some of my veg dishes as well. It definitely enhances the flavor and taste of the dish.
Fennel seeds are rich in anti oxidants and are a rich source of dietary fiber. It also helps reduce LDL levels.
I used to buy fennel powder from the store but it's so easy and simple to make that I started making it at home.
HOMEMADE FENNEL POWDER
Preparation time 10 mins | Cooking time 3 mins | Makes 1 cup
Ingredients
Fennel seeds - 1 cup
Method
1. Dry roast the fennel seeds in a small pan for 3 minutes over medium flame.
2. Allow it to cool completely. Then transfer it to a mixer jar and blend till it's powdery.
3. Transfer the powder to a plate and allow it to cool completely.
4. Then transfer it to a clean jar for storage.
Storage - Since we are dry roasting the seeds, this fennel powder will last for 2 months.
Notes
1. You can make a larger batch or a smaller batch than what I have mentioned. This amount lasts a month for me.
2. Do not dry roast for too long otherwise your powder will turn bitter.
Until next time,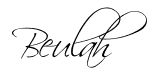 Share this post if you found it useful!