Kuzhi Paniyaram can be made two ways - sweet and karam. Growing up I remember my mom used to make lots of sweet paniyaram and we loved it! But now, my husband and my daughter does not prefer eating anything sweet so I always end up making this kara paniyaram.
This dish is a great way to finish up the dosa batter and it brings a variety in our daily breakfast menu. I make uthapam on the 3rd or 4th day of the dosa batter and then on the 5th day of the batter, I make this paniyaram.
You can also pack this in kids snack boxes and you can make this for evening snacks as well.
KARA PANIYARAM
Preparation time 10 mins | Cooking time 15 mins | Serves 2
Ingredients
Dosa batter - 2 cups

Onion - 1 (chopped)

Oil - 2 tsp

Mustard seeds - 1/2 tsp

Urad dal - 1/4 tsp

Curry leaves - few

Hing - a pinch

Green chillies - 2

Coriander leaves - few

Salt - to taste
Method
1. In a pan, heat oil. Add the mustard seeds, urad dal, curry leaves, hing and chilles.
2. When the mustard splutters, add the chopped onions and salt. Saute until the onions turn translucent.
3. Add the coriander leaves, mix and switch off.
4. Add this to the dosa batter and mix well and remove the chillies
5. Add a drop of oil in each cavity of the paniyaram pan and spread well.
6. Add a small ladle full of batter in each cavity.
7. Keep the flame medium to low, cover and cook for 5 minutes.
8. When the edges starts to brown and the top looks partially set, start to turn each paniyaram with a knife, spoon or the stick provided by the manufacturer.
9. Cook for 2 minutes and then remove to a plate or hot pack.
10. Repeat until batter is over.
Serve hot with any chutney. Goes well with red chutney.
Notes
1. Along with the onions I sometimes add grated carrots too.
2. You can add some ginger and garlic for added taste and flavor.
Until next time,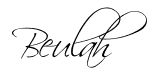 Share this post if you found it useful!