This is the most common eggs that I make at home, so much so, that I've bought a special small pan just to make this egg!! All of us love to have this for breakfast, it is easy to make and if made correctly, tastes really good.
Cooking the eggs to the correct consistency is important. Over cooking will make it rubbery.
FRIED EGGS
Preparation time 0 | Cooking time 3 mins
Ingredients
Eggs - 1

Pepper powder - to sprinkle

Salt - to sprinkle

Oil - 2 drops
Method
1. Heat the pan and drizzle a few drops of oil and spread well.
2. Break open the egg and reduce the flame to low.
3. Sprinkle salt and pepper and cover the pan.
4. Cook for 2-3 minutes until the yolk and white is slightly set. Keep a close watch.
5. With the help of 2 spoons, gently flip the egg. Press well.
6. Again cover and cook for 1 minute.
Remove and enjoy!
Notes
1. Covering the pan while cooking traps the steam and gently cooks the top of the egg.
2. If you don't cover the pan, it's very difficult to flip the eggs without making a mess!
3. It is very essential to keep a close watch while the egg is cooking covered. If you leave it longer, it will be over cooked and become rubbery. The whites and the yolk need to be only slightly set (without jiggling) before you flip the egg.
4. If you want a half boiled egg, remove without flipping and serve.
Until next time,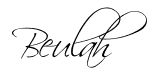 Share this post if you found it useful!