Burnt garlic fried rice is similar to the fried rice that is usually made except we add some extra garlic to it and the garlic is slightly burnt to give a unique flavor to the rice.
You can add the garlic at the beginning or you can saute the garlic separately and add it at the end. I make it exactly the same way I make the usual fried rice except I allow the garlic to burn a little bit.
BURNT GARLIC FRIED RICE
Preparation time 20 mins | Cooking time 20 mins | Serves 2
Ingredients
Basmati rice - 1 cup, cooked

Garlic - 2 tbsp, finely chopped

Spring onions - 1/4 cup, chopped

Vegetables - 1/2 cup each (I used carrots, beans, cabbage, capsicum)

Soy sauce - 1.5 tsp

Vinegar - 2 tsp

Pepper - 2 tsp

Oil - 2 tbsp

Salt - to taste
Method
1. Cook the basmati rice and let it cool or you can use left over rice too.
2. Chop the vegetables and spring onion fine.
3. In a wok, add oil and then add the chopped garlic. Saute until the garlic burns slightly. Do not let it burn completely. It should be nicely browned.
4. Then add the chopped onions and saute until it turns translucent.
5. Add the chopped beans and carrot first and cook on high heat for 2-3 minutes.
6. Then add the capsicum and the cabbage and cook for another 3 minutes.
7. Add the soy sauce, vinegar, pepper and salt. Mix well and cook for 2 minutes.
8. Add the cooled rice and mix well.
9. Add the spring onion greens and mix well.
Notes
1. Use any vegetables you want.
2. You can add an egg too.
3. You can saute the garlic at the end separately and then add it to the fried rice.
Until next time,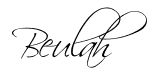 Share this post if you found it useful!