I love chocolate and I like to spread chocolate to a slice of bread, it's absolutely one of my favorites! I used to buy nutella before and enjoy it but after reading so many articles on how bad nutella is, I don't buy as much as I used to.
This homemade 'nutella' is just as good as the store bought one, except it doesn't have a lot of oil and sugar added to it!!
If you get hazelnuts then you can use them instead of the peanuts. I don't get hazelnuts easily and it's quite expensive too so I decided to make with peanuts. If you like peanuts then you will love this chocolate spread.
There are plenty of recipes in the internet but this is the simplest and easiest recipe for pea-nutella and I love it. If you want the spread to be more smooth, you can simply adjust the ingredients.
PEA NUTELLA
Preparation time 10 mins | Cooking time 15 mins | Makes - little over 1 cup
Adapted from - here
Ingredients
Peanuts - 200 gms

Chocolate - 98 gms

Salt - 1/4 tsp (optional)
Method
1. Toast the peanuts in an oven for 8 minutes at 180 degrees C or dry roast in a pan for 10 minutes.
2.
Take the chocolate in a microwave safe bowl and melt at 30 seconds interval. Set aside to cool slightly.
3. When the peanuts
cools down, remove the skin.
4.
Add to a blender and blend till it's smooth, about 8 minutes. Scrape down the sides of the blender.
5. Add the melted chocolate and salt and blend again till it's well combined.
6. Store in a clear glass jar.
Storage
I always keep this refrigerated. It does harden on refrigeration but comes back to a spreadable consistency after keeping it at room temperature for 5 minutes.
Notes
1. If you blender heats up, then pause, give breaks and blend well.
2. Make sure you blend the peanuts for atleast 8-10 minutes, that will make the spread smooth.
3. You can add more chocolate too.
4. Use good quality chocolate. I used Lindt dark chocolate.
5. You can use hazelnuts instead of peanuts.
Until next time,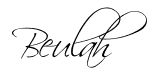 Share this post if you found it useful!