Mudakathan keerai muttai dosai is just like the normal muttai dosai. It is healthy and tastes no different than the normal dosai, if not much better, except for the color. I make mudakathan keerai dosai atleast once a week since I have this keerai growing wildly in my little kitchen garden.
I have already posted a Mudakathan Keerai Dosai recipe. This keerai is very healthy just like all the other keerai/greens variety. Mudakathan keerai is called as Balloon Vine Leaves in English. It has anti inflammatory properties and it's rich in anti oxidants too. You can make a stir fry with this keerai too but I find this the easiest way to make my kids eat the keerai. Adding an egg to it makes it even more healthy and makes it a wonderful option for breakfast.
MUDAKATHAN KEERAI MUTTAI DOSAI
Preparation time 10 mins | Cooking time 5 mins/per dosa | Makes about 3
Ingredients
Method
1. Prepare the mudakathan keerai dosai batter. Check this link on how to make the batter.
2. Break open an egg in a bowl and add salt and pepper to it. Whisk well and set aside.
3.
Grease a dosa tawa and once the tawa is hot pour a ladle full of batter and spread it in a circular motion.
4. Pour the egg over the dosai and spread lightly. Drizzle some oil around the dosai. Reduce the flame to medium, cover and let the egg cook.
5. Once the egg is partially cooked, flip the dosai and cook the other side.
6. Once done, remove to a plate.
7. Repeat with the rest of the batter.
Serve hot with sambar or chutney.
Notes
1. You can add some chopped onions or coriander leaves to the egg.
2. You can add more eggs to each dosa.
3. Be careful while flipping, the egg needs to be partially cooked before you flip, that is why I cover the dosai which helps the egg to cook faster.
Until next time,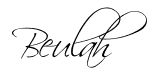 Share this post if you found it useful!