Sathumavu Dosai is an easy and healthy dosa recipe that can be given for kids. This makes for a healthy breakfast and also if you have fussy kids who won't eat the sathumavu kanji, you can make such dosa's and feed them
Sathumavu is a health mix made from various grains, cereals, nuts, millets.
SATHUMAVU DOSAI
Preparation time 5 mins | Cooking time 3 mins/dosa
Ingredients
Method
1. Take the dosa batter in a large vessel. Add the sathumavu and salt, mix.
2. Mix well so that there are no lumps.
3. Make dosa as usual.
4. To make dosa - Grease the tawa with few drops of oil.
5. Pour a ladle full of batter and spread in concentric circles.
6. Drizzle few drops of oil around the dosa.
7. When the dosa starts browning and the edges start releasing, flip the dosa.
8. Cook for a minute and remove.
9. Repeat with the remaining batter.
Serve with sambar or chutney or kurma.
Notes
1. If you feel the dosa batter will form lumps, then add the sathumavu in a small bowl with the batter until it forms a smooth batter and then add it to the larger batter.
I simply used my hand to make a smooth batter.
2. You can add some chopped onions to the batter or sprinkle some chopped onions after you spread the dosa in the tawa.
3. I used homemade sprouted sathumavu, you can use store bought as well.
4. Do not add too much of sathumavu, your dosa will not be nice.
5. If using a smaller quantity of dosa batter, reduce the amount of sathumavu used.
6. You can add an egg to this dosa and make a sathumaavu muttai dosa too.
7. Check out the other sathumaavu recipes too.
Until next time,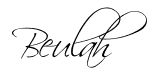 Share this post if you found it useful!