Here is a simple and easy cake to make for kids that tastes delicious. I made this cake for my nieces who love to eat anything made with biscuits! Even though I am not very fond of biscuit cakes, I must say even I enjoyed eating this cake!
I had bookmarked this recipe years ago and I finally had the chance to make this cake. This is one of the easiest and tastiest no bake desserts I have made. There are many versions of biscuit cakes and this is one of my favorites.
CHOCOLATE BISCUIT CAKE
Preparation time 25 mins | Cooking time 7 mins | Serves 10
Recipe source - here
Ingredients (My 1 cup = 240 ml)
Digestive biscuits - 400 gms

Any Nuts - 1/2 cup (50 gms) I used peanuts
Chocolate syrup
Sugar - 1/2 cup (100 gms)

Cocoa powder - 1/4 cup (30 gms)

Water - 1/2 cup (120 ml)

Butter - 75 gms

Instant coffee granules - 1 tsp (I used nescafe)

Vanilla extract - 1/2 tsp
Chocolate ganache
Cream - 1/2 cup (120 gms) I used amul fresh cream

Chocolate - 120 gms
Method
1. Grease an 8 inch springform pan and set aside.
2. Chop the biscuits into smaller bite sized pieces and set aside.
3. Take the nuts in a pan and toast them by stirring it frequently. Fry the nuts for about 5 minutes and remove from flame.
4. Add the nuts to the biscuits.
5. For the chocolate syrup - Add the sugar, coffee powder and cocoa powder in a sauce pan. Add water and mix well.
6. Add the butter and keep the sauce pan in medium flame.
7. Cook the syrup until it all comes together.
8. Remove from flame and add the vanilla extract and set aside to cool for 15 minutes.
9. Then pour this chocolate syrup over the biscuits and mix well. It might look like it's not enough but it will come together beautifully.
10. Transfer the mixture to an 8 inch pan. Press well, cover and refrigerate for 1 hour.
11. For the ganache - Place the cream in a small glass bowl and microwave for 30 seconds or heat in saucepan until bubbles appear.
12. Pour this cream over the chocolate. Let it sit for 5 minutes and then whisk well until it's mixed well and smooth.
13. Remove the cake pan from the refrigerator and pour the ganache over it. Tap lightly to spread it well.
14. Again refrigerate for 3-4 hours before serving
You can decorate with chocolate chips or chopped nuts or sprinkles.
Notes
1. You can use nuts like almonds or walnuts. I had only peanuts at hand so used that.
2. You can toast the nuts in a microwave for 45 seconds too.
3. Make sure you break the biscuits into small bite sized pieces. My biscuits were slightly larger.
4. Use whatever biscuits you have at hand. Even left over biscuits will work.
5. If using peanuts, remove the skin after roasting it.
Until next time,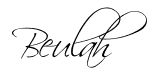 Share this post if you found it useful!