Butterscotch cake is a flavor that many people love. The primary ingredients used is brown sugar and butter.
There are many different ways to make a butterscotch cake, some add butterscotch sauce, some add a praline. This is way I make it and my family loves it! If you love the butterscotch flavor then you will love this cake.
BUTTERSCOTCH CAKE
Preparation time 30 mins | Baking time 40 mins | Serves 10
Ingredients (My 1 cup=240 ml)
For the cake
All purpose flour (maida) - 1 cup

Brown sugar - 3/4 cup

Milk - 3 tbsp

Unsalted butter - 170 gms (about 3/4 cup)

Baking powder - 1 tsp

Eggs - 2

Butterscotch essence - 1 tsp

Salt - 1/4 tsp
For the praline
Cashew - 3 tbsp, chopped

Brown sugar - 1/4 cup

Butter - 1 tbsp
For the frosting
Whipping cream/Heavy cream - 1 cup

Icing sugar - 2 tbsp

Butterscotch essence - 1 tsp

Yellow food color - 2 drops (optional)
Method
Bake the cake
1. Grease and line a 6 inch cake tin. Pre heat the oven to 180 degrees C.
2. Take the butter and brown sugar in a bowl and beat for 2 minutes.
3. Add the eggs and butterscotch essence and beat again.
4. Sift in the flour, baking powder, salt.
5. Add the milk and beat just until it's mixed well. Do not over beat the batter.
6. Transfer the batter to the prepared tin and bake for about 35-40 minutes or until a skewer comes out clean.
7. Remove from the oven and let it cool. Once cool, cling wrap and refrigerate the cake until we start to frost the cake.
Make the praline
While the cake is baking, make the praline.
1. Chop the cashews and set aside. Grease a plate or butter paper and keep ready.
2. In a pan, add the sugar. Cook the sugar by stirring often until the sugar melts.
3. Add the butter and mix quickly.
4. Add the chopped cashews and mix well.
5. Transfer to the greased plate and let it set.
6. Once it's set and cool, remove from the plate and break into smaller pieces.
7. Take a rolling pin and crush them. Keep this aside.
To Frost the Cake
Once the cake is cooled, you can start to frost it.
Check this post on How to Frost a cake easily for more details on frosting the cake.
1. Add the butterscotch essence to the whipping cream and whip until soft peaks are formed.
2. Add the icing sugar and yellow food color and whip until stiff peaks are formed.
3. Keep this refrigerated until we start layering the cake.
Layer the cake
1. Take the chilled cake and slice into two.
2. Drizzle a layer of simple syrup.
Add a dollop of frosting and spread it well.
3. Now add a layer of praline.
Place the next layer of cake and again drizzle with simple syrup.
6. Add more frosting and spread on top and sides of the cake. Smooth it well.
7. Add more praline on top of the cake and decorate as you wish.
Notes
1. I prefer a rolling pin to crush the praline as a blender makes it powdery.
2. While making the cake batter, you can add a tbsp of more milk if needed.
3. I used pre sweetened whipping cream to frost the cake, hence added only 2 tbsp of sugar. If your cream is not sweetened, then add 1/2 cup of powdered sugar.
4. You can make some butterscotch sauce and drizzle it around the edges of the cake.
5. Some butterscotch essence tastes really bad and has a color added to it. Make sure you buy a good one.
6. I had some left over praline and ended up making butterscotch ice cream. You can add a little less cashews too. Or add lots of praline in the cake to finish it up.
Until next time,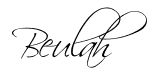 Share this post if you found it useful!