Sathumaavu Kanji/porridge is an extremely healthy porridge you can make for your babies and children. The Sathumaavu powder is made with many healthy grains, millets, nuts, pulses which makes it very nutritional for young children. Even adults can have this porridge for breakfast, it makes a very filling breakfast.
You can use homemade sathumaavu powder or store bought powder. I usually use my homemade sathumaavu powder but occasionally I buy from the store until my homemade powder gets ready.
The amount of milk used depends on the consistency of the porridge you prefer so you can arrive at it only after some trial and error. I like a thick consistency hence use about 1/2 cup of milk. For a thinner consistency you will require more milk.
To watch this video in Tamil
To watch this video in English
SATHUMAAVU KANJI
Preparation time 2 mins | Cooking time 3 mins | Makes 1/2 cup
Ingredients
For sweet version
Sathumaavu powder - 2 tbsp

Milk - around 1/2 cup

Ghee - 1 tsp (optional)

Honey - 2 tsp
For salty version
Sathumaavu powder - 2 tbsp

Buttermilk/water/milk - around 1/2 cup

Salt - a pinch
Method
1. Take the powder in a saucepan and add little milk and salt, mix until no lumps are seen.
2. Keep the pan in medium flame and keep stirring the porridge and adding more milk until it becomes thick.
3. Add more or less milk depending on the consistency you prefer.
4. When the porridge becomes thick and well cooked, remove from heat.
5. Keep stirring to cool down and add ghee.
6. Once it cools slightly, add the honey and mix well.
Notes
1. My homemade sathumaavu powder requires only around 1/2 cup of milk for 2 tbsp of powder. I have seen some store bought powders requires a lot more milk for 2 tbsp and makes a lot more than 1/2 cup of porridge. So the measures given are for my homemade sathumaavu powder alone.
2. Do not let the porridge sit on the counter to cool down, keep stirring often. A layer forms over the porridge if you don't keep stirring and my kids just hate that!
3. To make the salty version, mix the powder with buttermilk or water, add the salt and keep the pan in medium flame and cook till it becomes thick.
4. Instead of honey you can add jaggery, naatu chakarai, fruit purees, dates syrup.
5. If using jaggery or naatu chakkarai, you can add it in the beginning and mix along with milk. Make sure there isn't any impurities in it.
6. For the salty version, while eating you can add curd and eat.
Until next time,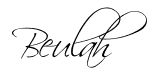 Share this post if you found it useful!