My husband made this dish one night, apparently he had seen this recipe in YouTube and he wanted to make it. I have only made plain idli upma, this seemed like a wonderful idea! You can have this as a breakfast or even as a snack. He made this with left over idlis from the morning.
MUTTAI IDLI UPMA
Preparation time 10 mins | Cooking time 10 mins | Serves 3
Ingredients
Idli - 5

Eggs - 2

Onion - 1, chopped fine

Pepper powder - 1.5 tsp

Turmeric powder - 1/2 tsp

Red chilli powder - 1 tsp

Curry leaf - 1 sprig

Salt - to taste
To Temper
Oil - 1 tbsp

Mustard seeds - 1/2 tsp

Urad dal - 1/4 tsp

Red chilli - 2

Curry leaves - 1 sprig
Method
1. Keep the left over idlis refrigerated. Chop the idlis into cubes.
2. In a kadai, heat the oil and add the mustard seeds, urad dal, red chillies and few curry leaves.
3. When the mustard seeds splutter, add the chopped onions and some salt.
4. Saute until the onions until it turns translucent.
5. In the meantime, take 2 eggs in a bowl and add some pepper powder and whisk it well.
6. Add the turmeric powder and red chilli powder to the onion and mix well.
7. Add the idli to the onion and mix well. Cook for 2 minutes.
8. Add in the whisked eggs and scramble at high heat.
9. Add pepper powder and salt and mix in.
10. Add the remaining curry leaves or coriander leaves and switch off.
Notes
1. You can make this with fresh idli as well. If the idli is soft, then refrigerate it for sometime before cutting it.
2. You can add a bit of lemon juice too.
3. You can crumble the idlis too instead of chopping into cubes.
Until next time,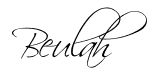 Share this post if you found it useful!