My mum makes this kondakadalai kuzhambu and Mochai kottai kuzhambu very often. Rich in fibre and protein, c
hickpeas are very healthy. There are also many varieties of chickpeas but we mostly use these white ones and the brown/black ones.
Since these are dry beans we need to soak them overnight and then cook it.
These chickpeas are also called as garbanzo beans in English and Chana in Hindi.
KONDAKADALAI KUZHAMBU
Preparation time 15 mins | Soaking time overnight | Cooking time 25 mins | Serves 3
Ingredients
Chickpeas - 3/4 cup

Onion - 1

Tomato - 2

Garlic - 10

Turmeric powder - 1/2 tsp

Coriander powder - 1 tsp

Sambar powder/kuzhambu powder - 2 tbsp

Cumin powder - 1/2 tsp
Fennel powder - 1/2 tsp

Jaggery - 1/2 tsp (optional)

Red chilli powder - 1 tbsp

Tamarind - gooseberry size

Water - 1.5 cups

Salt - to taste
To grind
Tomato - 1 small

Shallots - 10 to 15

Coconut - 5 pieces

Cumin seeds - 1/2 tsp

Pepper powder - 1/2 tsp

Fenugreek seeds - 1/4 tsp

Curry leaves - 1 sprig

Cooked chickpeas - about 10
To Temper
Gingely oil - 3 tbsp

Mustard seeds - 1/2 tsp

Urad dal - 1/4 tsp

Curry leaves - 1 sprig

Vadavam - 1 tsp

Red chillies - 2
Method
1. Wash the chickpeas and soak in water overnight. Once they are soaked, add it to a pressure cooker, add little salt and pressure cook for about 7 whistles until it becomes soft and well cooked.
2. Grind all the ingredients mentioned under 'to grind'. Also grind the large onion and tomatoes. Add 1/2 cup of water to the tamarind and extract the juice.
3. In a large kadai, heat the oil. Add the mustard seeds, urad dal, curry leaves, vadavam and red chillies.
4. When the mustard seeds splutter, add the ground onion and tomato puree. Add some salt and cook until oil oozes out.
5. Crush the garlic and add it in and continue to cook the onion and tomato puree.
7. Add the turmeric powder, coriander powder, sambar powder, red chilli powder and cook for 3 minutes.
8. Add the tamarind juice and mix well. Add 1 cup of water and continue cooking. Add more salt to taste.
10. Add the jaggery and mix well. Add the cumin powder and fennel powder and mix well. Cook for 5 more minutes.
Notes
1. Adjust the water as per the thickness of kuzhambu you need. This makes a thick kuzhambu, if you like it more watery, you can add more than the 1 cup of water mentioned.
2. Grinding the cooked chickpeas along with the shallots will give a thick kuzhambu. You can skip the coconut and still this ground paste will give you a nice thick kuzhambu
Until next time,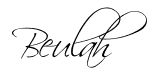 Share this post if you found it useful!