I love fudgy chewy chocolaty brownies and I have plenty of recipes of such kind of brownies with eggs. I have posted 2 eggless brownies so far and both are fudgy and chocolaty, just the way I like it! This time I reworked my eggless brownie recipe and ended up with this super fudgy egg free brownie! I loved it! And most importantly my husband who is not fond of chocolates, loved it too!
The most important thing with baking brownies, is when to switch off!! Brownies should never be baked through and through like cakes. It should always be removed when there are a few crumbs sticking to the skewer. I usually bake my brownies only for 25 minutes but for this brownie I had to bake for about 35 minutes. The only thing I would say about this recipe is, keep an eye on the baking time. Do not over bake.
Here are my other two eggfree brownies - eggless brownies, eggless brownie muffins.
EGGLESS BROWNIES
Preparation time 10 mins | Baking time 35 mins | Makes 16 squares
Adapted from here
Ingredients (My 1 cup = 240ml)
Butter - 113 gms (about 1/2 cup)

Sugar - 1 cup

Cocoa - 1/2 cup

All purpose flour (maida) - 1/2 cup

Baking soda - 1/4 tsp

Thick curd - 1/2 cup

Chocolate chunks - 120 gms

Chocolate chips - 1/2 cup

Instant coffee granules - 1/2 tsp (I used nescafe)

Vanilla - 1 tsp

Salt - 1/4 tsp
Method
1. Pre heat the oven to 180 degrees C. Line and grease an 8 inch square pan.
2. Take the butter, chopped chocolate, sugar and coffee granules in a microwave safe bowl.
3. Melt it and mix well. Let cool slightly.
4.
Add the curd and beat well. Sift in the flour, cocoa powder, baking soda and salt.
5. Add the vanilla and mix well until it's well combined.
6. Add the chocolate chips and mix in with the batter.
7. Pour into the prepared pan and bake in the pre heated oven for 30-35 minutes.
8. Remove and let cool completely. Refrigerate the brownies for atleast 2 hours and then remove from pan and cut into slices.
Notes
1. The total baking time will vary with each oven. It took me around 35 minutes to get this done. Make sure you don't overbake.
2. I used granulated sugar but powdered it after measuring.
Until next time,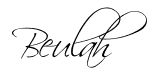 Share this post if you found it useful!