Cabbage egg scramble is an easy and simple dish that my
husband enjoys having for breakfast. It is made just like the usual egg scramble but with the added goodness of cabbage. Cabbage is one of the vegetables that is low in calories and is an excellent source of Vitamin K and Vitamin C. Paired with protein rich eggs, this makes a very healthy breakfast.
You can add this as fill ins in sandwiches too.
CABBAGE EGG SCRAMBLE
Preparation time 10 mins | Cooking time 10 mins | Serves 1
Ingredients
Cabbage - 1 cup

Eggs - 2

Pepper powder - 1 tsp

Salt - to taste

Oil - 1 tsp or 2 tsp
Method
1. Chop the cabbage and set aside.
2. In a wok, heat oil. When the oil heats up,
add the cabbage.
3. Sprinkle little water and cook for a few minutes. I did not add any water.
4. When the cabbage is half cooked, add 1/2 tsp pepper powder and salt. Mix well.
5. Push the cabbage to one side of the pan and break open the eggs.
6. Add the other 1/2 tsp of pepper powder and scramble.
7. Mix the eggs with the cabbage.
Notes
1. Do not cook the cabbage too much, it must remain crunchy.
Until next time,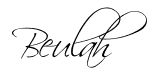 Share this post if you found it useful!