Trifle is a dessert made with layers of cake, custard, jelly and cream. You can make a trifle with vanilla sponge cake or a chocolate cake. I had some left over Christmas Fruit Cake so I made this plum cake trifle. A Christmas fruit cake already has a lot of flavor in it and all the nuts and fruits along with the custard, jelly and cream made it delicious!
FRUIT CAKE TRIFLE
Preparation time 1 hour | Cooking time 10 mins | Serves 2-3
Ingredients
Fruit cake - 1 large piece

Grape juice - 2 tsp

Milk - 1.5 cups

Custard powder - 2 tbsp

Sugar - 3 to 4 tsp

Black grapes - 1/2 cup

Banana - 1/2 cup

Whipping cream - 1/3 cup

Sugar - 1 tsp

Strawberry jelly - 1 packet
Method
1. Prepare the strawberry jelly as per the packet and let it cool and set completely in the refrigerator.
2. Take the custard powder in a small bowl, add 2 tbsp of milk and mix it well without lumps.
3. Heat the milk in a saucepan and add the custard powder, whisking all the while.
4. Add the sugar and keep stirring the custard until it thickens slightly. Remove from flame and let it cool.
5. Chop the grapes and banana and add it to the custard. Mix in and set aside.
6. Take the cream in a bowl and add 1 tsp of sugar and whip till stiff peaks form. Keep this in the refrigerator.
7. Crumble the fruit cake and add it to the serving bowls. Press well.
8. Add the grape juice to soak the cake lightly.
9. Take the jelly from the fridge and cut it into small pieces.
10. Add the jelly above the cake layer.
Next add the custard.
11. If you have more cake, repeat the layers again.
12. Add the whipped cream above the custard layer and decorate as you wish.
13. Keep it refrigerated until it's time to serve.
Notes
1. Instead of cutting the jelly, you can let it set partially and pour it over the cake layer.
2. You can add any fruits you want.
3. I have posted a black forest trifle, which is a hit whenever I make it. Check that out too.
4. For the cream, I have used sweetened whipping cream. If you are using fresh cream,add a little more sugar.
Until next time,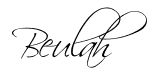 Share this post if you found it useful!