Any variety if keerai is highly nutritious, including green leafy vegetables is very good for us. Greens is rich is iron, fibre and vitamins! One of my father's friend who is a naturopath, told me many years ago that it is very good to include one variety of keerai everyday!
There are many different ways to make keerai. I make a poriyal or kootu with it. My mother in law makes this kedayal and my husband likes to have keerai this way.
KEERAI KEDAYAL
Preparation time 15 mins | Cooking time 10 mins | Serves 2
Ingredients
Keerai - 1 bunch (any variety)

Cumin seeds - 1 tsp

Green chillies - 2

Garlic - 4

Water - 1/2 cup

Onion - 1

Turmeric powder - 1/4 tsp

Salt - to taste

Ghee - 1 tsp
To Temper
Oil - 1 tbsp

Mustard seeds - 1/2 tsp

Urad dal - 1/4 tsp

Curry leaves - 1 sprig

Red chillies - 2
Method
1. Wash the keerai and chop them fine.
2. Add the keerai to a pan, add the water and add the cumin seeds, garlic and green chillies.
3. Cook the keerai for 5-8 minutes. The leaves will shrink. Once it's done, let it cool.
4. Meanwhile, in a another pan, heat the oil. Add the mustard seeds, urad dal, curry leaves and green chillies.
5. When the mustard seeds splutter, add the chopped onion. Saute until it turns translucent.
6. Add the turmeric powder and little salt and mix well. Switch off.
7. Take the keerai and mash it well with a 'mathu'. Since I don't have a traditional mathu, I used the hand blender.
8. Put the keerai back in flame and add the onion and some salt for the keerai. Mix well and cook for 3 minutes.
9. Add the ghee and switch off.
Notes
1. If you feel it's too thick, you can add little water.
2. You need not chop the leaves, I do it as my kids are little and they don't like eating big leaves!
3. Add salt for the keerai at the end, as it might look like there's much but then shrinks to a small amount.
4. Do not add too much water to cook the keerai, as the keerai itself will leave some water. If you add too much, then your kedayal will become too watery.
5. No need to cool the keerai if using the mathu to mash the keerai. I let it cool for sometime as I was using a hand blender.
6. If you've added too much water and your keerai is water, you can add some rice flour to thicken it up.
Until next time,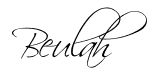 Share this post if you found it useful!