I love carrot and beet root halwa! It is one of the very few Indian sweets that I love to eat. I have already posted different versions of carrot and beetroot halwa recipes and this is one of my favorites as it gets done in a few minutes. It's almost like an instant version of carrot beetroot halwa!
CARROT BEETROOT HALWA
Preparation time 15 mins | Cooking time 6.30 mins | Serves 1-2
Ingredients
Carrot - 113 gms (2 medium carrots)

Beetroot - 85 gms (1 small)

Condensed milk - 1/2 cup

Milk - 1 tbsp

Cardamom powder - 1 fat pinch

Raisins - 2 tbsp

Salt - a tiny pinch
Me
thod
1. Grate the carrots and the beetroot.
2. In a large microwave safe glass bowl, add all the ingredients and mix well.
3. Microwave on high for 6:30 minutes.
4. Stop at 3 minutes and give a good mix and continue to microwave for 6 minutes and 30 seconds.
5. Serve immediately.
Notes
1. Each microwave is different, start checking after 5.30 minutes and adjust the timings accordingly. In my microwave, cooking for more than 6.30 seconds makes the halwa dry.
2.
The condensed milk was enough sweetness for me. If you prefer more, you can add some sugar.
3. Use a large microwave safe bowl as the condensed milk will bubble over in a small bowl.
Until next time,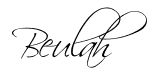 Share this post if you found it useful!