Today I am writing a guest post for Rafeeda from The Big Sweet Tooth! She needs no introduction as she's known very well to many bloggers! Her sweet, kind, helpful nature is what makes her famous and loved by all in the blogging community!
I am actually very happy to write a post for Rafeeda. She did a guest post for me a few years ago (
Saffron Shrikhand
) and I'm more than happy to do a guest post for her.
E
ver since I started blogging, h
er blog has been a source of inspiration for me. Her's is one of the few blogs, that I check often and read through the entire post. I love the way she shares personal tidbits to liven up her post. And
she is so dedicated towards her blog and although she is swamped, always finds time to write a post. I have tried a few recipes from her blog, and my favorite is this chocolate pistachio loaf.
I had a tough time deciding what to send for this guest post as her collection of recipes is huge! Whatever I thought of, she already had a post on it! I finally decided on this chocolate cake ice cream that I already had in my draft. I have posted about 20 ice cream recipes already and all of it has the same base. It is originally by Nigella Lawson and since everybody loves this ice cream, I always use the same recipe but only change the flavors and add ins.
Recently, we had been to an ice cream parlor, where we had a similar kind of ice cream and we loved it! They mixed ice cream with cake and it was truly delicious! Ever since eating that ice cream, I have been trying out such combinations at home and every time it's been a huge success.
I made a similar kind of ice cream with some left over plum cake and this time I made it with chocolate cake. Both times, the ice cream turned out to be a huge hit! The only difference between the cake ice cream we had at the store and what I made is that, at the store he completely mixed both ice cream and cake, he had a kind of a butcher's knife and he mixed (almost butchered) both together and drizzled some sauce over it. Here I have only mixed cake crumbs with the ice cream. You can choose to make it both ways and it tastes awesome.
Let's go over to The Big Sweet Tooth for the recipe!
Until next time,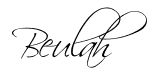 Share this post if you found it useful!