Here is another easy to make indo chinese fried rice recipe that you can pack for your kids lunch box. Fried rice is one of the favorite lunch box recipes at home and I tend to make different kinds of fried rice for my children. In this recipe, I added eggs along with the broccoli, if you don't eat eggs, you can leave that out.
BROCCOLI FRIED RICE
Preparation time 15 mins | Cooking time 20 mins | Serves 2-3
Ingredients
Broccoli - 1.5 cups

Basmati rice - 1/2 cup

Garlic - 5

Onion - 1/2, chopped

Soy sauce - 1/2 tsp

Vinegar - 1 tsp

Pepper powder - 1.5 tsp

Eggs - 2

Oil - 2 tbsp

Salt - to taste
Other indo chinese recipes
Method
1. Cook the basmati rice and spread it in a plate to cool down.
2. In a wok heat the oil. Add the chopped garlic and fry at medium flame until a lovely aroma arises. Do not let it get burnt.
3. Add the chopped onions and saute until it becomes translucent.
4. Add the broccoli and cook for 3 minutes on high heat.
5. Add the soy sauce, vinegar, 1 tsp pepper powder
and salt
. Mix well.
6. Move the broccoli to one side and break open the eggs. Scramble at high heat.
7. Mix the broccoli and the eggs together.
8. Now add the cooked rice and mix together gently. Add the remaining pepper powder and mix again.
9. Switch off and serve.
Notes
1. I used a large onion, you can use spring onions.
2. You can add some spring onion greens at the end.
3. You can add any other veggies along with this too.
4. You can make this with left over rice too.
Until next time,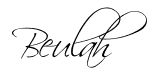 Share this post if you found it useful!