Dry fruits ladoo is an easy to make healthy snack that you can make for kids. It is made with any kind of dry fruits. In this recipe I used dates, figs and raisins. You can pick and choose the variety of dry fruits you use and you can change the quantity used as per your choice. There is no need to add any sweetener as the dates, figs and raisin are very sweet to taste.
You can make big sized ladoos also, I made very small balls as my kids are small they prefer the small size. I have used copra thenga to make this ladoo due to it's high nutritional value.
Copra thengai increases brain powder, reduces cholesterol and prevents anemia.
If you don't have it, you can use dessicated coconut too.
DRY FRUITS LADOO
Preparation time 30 mins | Cooking time 2 mins | Makes about 40 small balls
Ingredients
De seeded dates - 1 cup

Figs - 1/2 cup

Raisins - 1/2 cup

Dry coconut - 1/2 cup (I used copra thenga)

Khus khus - 2 tbsp
To watch this video in English
Watch this video in Tamil
1. Chop the dates and figs and set aside.
2. In a pan, dry roast the coconut and the khus khus for 2 minutes. Let it cool.
3. Add all ingredients in a blender and blend to a coarse paste.
4. Transfer to a bowl and pinch off small amounts of the paste and roll into a ball.
5. Store in air tight containers.
Notes
1. Instead of copra thenga, you can use store bought dessicated coconut too.
2. You can add some nuts too.
3. I live in a very hot city so I stores my ladoos in the fridge.
4. Check out the thinai ladoo and sathumaavu ladoo.
Until next time,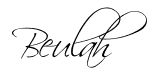 Share this post if you found it useful!