Hung curd is nothing but curd with all the whey removed from it. It is made by putting the curd in a muslin cloth or cheese cloth and all the whey water is allowed to drain out. The resulting thick curd is called as hung curd.
There are many recipes that use hung curd, I mostly use it in desserts only. The most common recipe made with hung curd is shrikhand.
HUNG CURD
Preparation time 4 hours | Makes 155 gms
Ingredients
Method
1. Place a strainer over a large bowl and put a muslin cloth over it.
2. Put the curd in the muslin cloth and bring the ends together and tie it.
3. After a few minutes, squeeze out the whey and let it continue to rest.
4. Leave it in the refrigerator for 4 hours or overnight until all the whey is drained out.
5. The resulting thick curd is the hung curd.
Use the curd immediately in your recipe or store it in the refrigerator until you use it.
Notes
1. The amount of hung curd you get, depends on the consistency of the curd you use and the amount of water that is drained out.
2. The thickness of the hung curd depends on how long you hang the curd. If you leave the curd to drain in the refrigerator, overnight, you will get a thick curd like the picture above. If you hang the curd for 3-4 hours, you will get a softer hung curd.
3. You can use the collected whey in other recipes.
Until next time,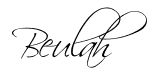 Share this post if you found it useful!