If you love chocolates then you will love this chocolate sandwich! When my niece came home for a few days, I made this chocolate sandwich for all the kids at home (including me!!) and everyone enjoyed it so much!
Sometimes I find if I run out of chocolate spread to put on the sandwich then you can do this chocolate sandwich and it works very well!
I used only 3 tbsp of chocolate chips as I did not want the chocolate to be dripping out! You can add more if you prefer.
CHOCOLATE SANDWICH
Preparation time 2 mins | Cooking time 3 mins | Serves 2
Ingredients
Bread slices - 4

Chocolate chips - 6 tbsp

Butter - 2 tsp to spread
Method
1. Grease the sandwich maker. Take some butter and spread it on the bread.
2. Place 2 bread slices on the sandwich maker.
3. Place 2-3 tbsp of chocolate chips on each bread slice.
4. Cover with another slice of butter coated bread slice.
5. Close the sandwich maker and cook till done.
6. Serve hot!
Notes
1. You can add more chocolate chips as per your preference.
2. You can make this without the butter as well.
Until next time,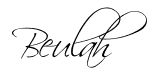 Share this post if you found it useful!