Drumstick leaves are a natural superfood! It is rich in iron, vitamins, minerals and anti oxidants. It fights inflammation, protects cardiovascular system, supports brain heath. It is very good to eat murungai keerai regularly. I normally make a poriyal with it and I also make this soup quite often.
Normally the drumstick leaves can taste slightly bitter, but the addition of moong dal makes this soup very tasty and palatable for kids.
MURUNGAI KEERAI SOUP
Preparation time 5 mins | Cooking time 10 mins | Serves 2-3
Adapted from - here
Ingredients
Murungai Keerai - 2 cups, packed

Moong dal - 2 tbsp

Shallots - 5

Garlic - 4

Tomato - 2

Pepper powder - 1/2 tsp

Turmeric powder - 1/4 tsp
Fennel powder - 1/2 tsp

Cumin seeds - 1 tsp

Coriander powder - 1/2 tsp

Water - 2 cups

Salt - 1/2 tsp
To watch this video in English
To watch this video in Tamil
Method
1. Take the drumstick leaves and wash well.
2. Add the leaves to a pressure cooker and add all the other ingredients except the salt and pepper.
3. Add the water and pressure cook for 4 whistles.
4. Open the cooker and strain the soup.
5. Add the left over leaves to a mixer jar and blend lightly with little water.
6. Strain this as well and add it to the soup.
7. Add salt and pepper if needed and serve.
Notes
1. You can leave out the moong dal but I always add it as it enhances the taste and it adds protein to the soup making it more healthy for kids and the elderly.
2. Since I made this for my kids, I blended the leaves in the mixee and strained it. You can also eat the leaves along with the soup and not blend it in the mixee.
Until next time,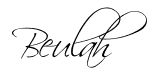 Share this post if you found it useful!