Summer is upon us and everybody wants to eat ice creams! I made many different ice creams when my niece came to visit us and one of it is this jackfruit ice cream. I love these fruit based ice creams as you get the goodness of fruits along with the tasty ice cream.
JACKFRUIT ICE CREAM
Preparation time 10 mins | Freezing time 8 hours | Makes about 2L
Ingredients
Jackfruit pulp - 1.5 cups (I used about 15 pieces of jackfruit)

Heavy whipping cream - 250 ml (I used tropolite)

Amul fresh cream - 250 ml

Condensed milk - 3/4 tin (or to taste)

Vanilla - 1 tsp
Method
1. Wash the jackfruits and remove the seeds from the jackfruits and blend it for 30 seconds.
2. Add a 1/4 cup cream and blend again till it's a smooth paste. Make sure you have 1.5 cups of pulp.
3. Take the heavy whipping cream and add the vanilla and whip till semi stiff peaks are formed.
4. Add the amul cream and whip again.
5. Add the jackfruit puree and beat until combined.
6. Now add the condensed milk and beat until combined.
7. Pour into a freezer safe bowl and refrigerate for 8 hours and then enjoy!
Notes
1. You will need anywhere between 1/2 to 3/4 tin of condensed milk depending on your personal preference and the sweetness of the jackfruit.
2. I don't get dairy heavy whipping cream hence have used non dairy cream - tropolite. If you get dairy heavy whipping cream, use 2 cups of it and increase the condensed milk.
3. You need to use anywhere between 1.5 cups to 2 cups of fruit puree to get a rich jackfruit flavored ice cream. Otherwise it will taste like a normal vanilla ice cream.
Until next time,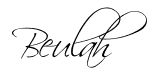 Share this post if you found it useful!