Two toned frosting is one of the beautiful ways to frost a cake or a cupcake. If you want to combine two colors for a theme then this technique works perfectly. Like for instance, if you want to make cupcakes for a sports team which has two colors then this kind of frosting will make your cake or cupcake look beautiful! This is a simple method to combine two colors, you can do the same with three colors too.
TWO TONED FROSTING
Preparation time 20 mins
Things needed
White frosting - 1 cup

Pink frosting - 1 cup

Nozzle

Disposable piping bags - 3
Method
1. Prepare frostings of two different colors. I chose pink and white.
2. Take both the frostings in 2 different piping bags and cut the end.
3. Put the nozzle in the 3rd piping bag.
4. Put the two piping bags with different colored frostings inside the empty piping bag with the nozzle.
5. Press it well and bring the frosting to the edge and start piping like you normally pipe frosting.
And that's it!!
Notes
1. You can use 3 different colors too, just make sure you fill a small amount of frosting in each piping buy.
Until next time,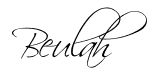 Share this post if you found it useful!