I love this white pumpkin and I usaually make a sambar with it but this time I made a poriyal and I still loved it! Poosanikai poriyal is a simple and quick side dish that you can make. It goes very well with sambar or rasam rice.
POOSANIKAI PORIYAL
Preparation time 10 mins | Cooking time 10 mins | Serves 2
Ingredients
Poosanikai - 1.5 cups

Sambar powder - 1 tbsp

Salt - to taste

Oil - 2 tbsp

Mustard seeds - 1/2 tsp

Urad dal - 1/4 tsp

Cumin seeds - 1/2 tsp

Red chilli - 2

Curry leaves - 1 sprig
Method
1. Cut the poosanikai and set aside.
2. In a kadai, heat the oil and add the mustard seeds and cumin seeds.
3. When it splutters, add the urad dal, red chilli and curry leaves.
4. Add the poosanikai and the sambar powder.
5. Add salt to taste and mix well.
6. Cover and cook for about 6-8 minutes till it's cooked well and switch off.
Notes
1. You can add some chopped onions too.
Until next time,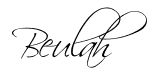 Share this post if you found it useful!