I came across this recipe somewhere in YouTube. It is such an easy and simple recipe but it does come out well. These little muffins, were soft and fluffy and all the kids loved them. And I made these into mini muffins and sprinkled some sprinkles on top which was loved all the more! The only thing I would suggest is, to add some vanilla to the batter as I could get the taste of the heavy cream used. None of the kids complained of it but I could get it and the next time I make these muffins, I will be adding some vanilla!
3 INGREDIENTS VANILLA MUFFINS
Preparation time 8 mins | Baking time 15 mins | Makes 20 mini muffins
Ingredients
Self raising flour - 1 cup

Fine sugar - 1/3 cup

Heavy cream - 1 cup (I used amul red packet)
Method
1. Pre heat the oven to 180 degrees C. Line the mini muffin tray with liners.
2. Take the flour in a bowl and add the sugar to it.
3. Add the cream and whisk until it forms a batter.
4. Scoop the batter into the muffin liners and bake in the pre heated oven for 15 mins or until a skewer comes out clean.
5. Once done, remove the muffins from the oven and allow it to cool.
Notes
1. Add 1.5 tsp of vanilla extract to the batter.
2. I made mini muffins, you can make normal sized muffins as well.
3. I added some sprinkles and chocolate chips to these muffins.
Until next time,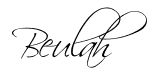 Share this post if you found it useful!