Since I pack chapathi's for my kids lunch boxes, I try to to add some veggies to the chapathi dough to make it more healthy for my kids. I have already shared aloo paratha and paneer paratha, carrot paratha and carrot cheese paratha that I make for them. This methi chapathi is another one that I make often for them. I use baby methi leaves and it's a nice way to hide veggies for kids. I like adding methi leaves to my kids lunch box. Apart from these methi chapathi, I also make methi peas pulao, mushroom methi pulao.
METHI CHAPATHI
Preparation time 20 mins | Cooking time 5 mins | Serves 1
Ingredients
Method
1. Chop the roots and wash the methi leaves, Roughly chop them.
2. Add the methi leaves to a pan and add the salt, turmeric powder, cumin powder and garam masala powder.
3. Cook the leaves for few minutes until it wilts completely.
4. Take the whole wheat flour in a large bowl. Add the required salt and
the cooked methi leaves and mix well.
5. Add hot water and mix the flour little by little till it forms a smooth soft dough.
6. Cover and let it rest for 30 minutes.
7. Pinch small balls from the dough and roll in into a chapathi.
8. Cook on a hot tawa by applying ghee or oil.
Serve with curd or raita.
Notes
1. If you feel the methi leaves are bitter, you can add some curd to it.
2. Do check this post on how to make soft chapathi for more details.
Until next time,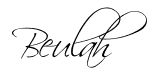 Share this post if you found it useful!