This is a simple yet very effective drink that you can have when you fall sick with cold or sore throat. This not only relieves the cold or cough, it also helps in increasing the immunity of the body. This can also be given for small children above the age of 1 year but for small children you have to reduce the amount of pepper used.
GINGER KASHAYAM FOR COLD
Preparation time 5 mins | Cooking time 5 mins | Serves 2
Ingredients
Water - 2 cups

Ginger - 1/2 inch piece

Pepper - 1/2 tsp

Honey - 1 or 2 tbsp
Method
1. Crush the pepper and ginger in a mortar/pestle.
2. Heat 2 cups of water and add the pepper and ginger to it.
3. Let it boil in low flame for 5 minutes.
4. Switch off and let it cool slightly, then add the honey and serve.
Notes
1. Adjust the pepper according to the person. My husband likes a lot of pepper so I tend to add more.
2. You can add some lemon juice and turmeric powder also to this drink.
3. If giving this to small kids, use only 1 or 2 pepper corns. Taste it before giving it to the kids as the pepper and ginger can make the drink very spicy for small children.
Until next time,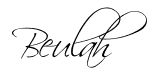 Share this post if you found it useful!