This chocolate cake is one of my favorites! It is dark, rich, and tasty! I love the flavor combination in this recipe. The addition of a little oil along with the butter, gives a light texture to the cake. I bake this cake often and we love it!
DARK CHOCOLATE CAKE
Preparation time 20 mins | Baking time 40 mins | Serves 10
Ingredients (My 1 cup = 240 ml)
All purpose flour (maida) - 150 gms

Butter - 130 gms

Dark chocolate - 130 gms

Cocoa powder - 30 gms

Sugar - 300 gms

Eggs - 2

Water - 95 ml

Milk - 70 ml

Vegetable oil - 5 tsp

Baking powder - 3/4 tsp

Baking soda - 1/4 tsp

Instant coffee powder - 1 tsp

Vanilla - 1 tsp

Salt - 1/2 tsp
Method
1. Pre heat the oven to 180 degrees C (350 F). Grease and line an 8 inch cake tin.
2. In a heat proof bowl/saucepan, heat the butter, chocolate, coffee and water until it melts.
3. Once it's melted, add the sugar to it and mix well, till it dissolves. Set this mixture aside to cool.
4. Add the eggs and the milk and beat well.
5. Add the vegetable oil and mix in.
6. Now sift in the flour, cocoa powder, baking powder, baking soda and salt.
7. Beat the mixture until just combined. Do not over beat.
8. Transfer the batter into the prepared cake tin and bake in the pre heated oven for 40-45 minutes or until a skewer inserted comes out clean.
9. Remove the oven and let it cool completely. Then remove the cake from the tin.
Frosting - You can frost the cake as you wish. I have used chocolate ganache, you can use whipping cream or buttercream also to frost the cake.
Check this post on how to frost cakes easily for more details.
Notes
1. I used granulated sugar but pulsed it before using it.
2. Baking time will vary depending on each oven. You can start checking from 35 to 40 minutes.
Until next time,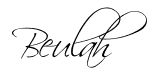 Share this post if you found it useful!