Idli podi is always handy to have. During the early morning rush, instead of making chutney, it is easier to eat idli or dosa with idli podi. Every home in Tamil Nadu will have a variety of idli podi. Similarly I also have my own version of idli podi. I have already posted a few of my favorites.
Curry leaves are full of iron and I hate to waste the curry leaves. Every time I get so many curry leaves for free and I try to use it up in some way without wasting them. This time I made this curry leaves idli podi and it came out tasty!
CURRY LEAVES IDLI PODI
Preparation time 30 mins | Makes about 3 cups
Ingredients
Curry leaves - 3 to 4 cups (loosely packed)

Urad dal - 1 cup

Chana Dal - 1/2 cup

Cumin seeds - 2 tsp

Flax seeds - 1 tsp

Rice - 2 tsp

Black sesame seeds - 1/3 cup

Hing - 1/4 tsp

Dry ginger powder - 1/4 tsp (can omit)

Red chillies - 100 gms (adjust to preference)

Salt - 1 tsp (or to taste)
Watch the video in English
Some other idli podi recipe
Method
1. Dry roast the curry leaves till it wilts. Remove and set aside.
2. Dry roast the chana dal and the urad dal till it browns slightly and remove.
3. Dry roast the flax seeds, cumin seeds and rice and set aside.
4. Dry roast the black sesame seeds till it pops and set aside.
5. Roast the red chillies with a tsp of oil and set aside.
6. Let all the ingredients cool down.
7. Add the red chillies to a dry mixer grinder and blend till it becomes a powder.
8. Add the other ingredients other than the curry leaves and grind well.
9. Now add the curry leaves, hing, salt and dry ginger powder and blend all together well.
10. Transfer to a plate to cool down. Once it cools down completely, store in an air tight container.
Storage - It will keep well for 3 months if stored in a clean air tight container. Make sure you don't use a wet spoon.
Notes
1. You can add more or less red chillies depending on your taste and preference.
2. You can skip the dry ginger powder if you don't like the flavor.
3. I washed the curry leaves before starting. Make sure there is no water sticking to the leaves after you dry roast the curry leaves.
Until next time,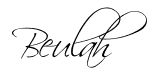 Share this post if you found it useful!