Coleslaw is a simple and easy recipe made with mayonnaise and veggies and it is a creamy, light and delicious. I always make my coleslaw with carrots and cabbage but the original version of coleslaw has only cabbage in it along with mayonnaise or vinaigrette. But you can add any of your favorite veggies to it! This coleslaw makes a yummy sandwich!
COLESLAW SALAD
Preparation time 15 mins | Serves 2
Ingredients
Cabbage - 1/2 cup, grated

Carrot - 1/2 cup, grated

Mayonnaise - 3 tbsp or as needed

Pepper powder - 1/2 tsp

Salt - as needed
Method
1. Grate the cabbage and carrot and add it to a bowl.
2. Add the pepper and salt to taste and mix well.
3. Add the mayonnaise and mix well.
Notes
1. Be careful while adding salt as the mayonnaise is already salted.
2. You can add peas or corn also to this salad.
Until next time,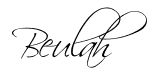 Share this post if you found it useful!