Brinjal is one of my least favorite veggies and this is one of the few recipes that I make and love to eat! This
recipe is very easy to make and
tastes really good and goes well with any rice like sambar rice or rasam rice.
BRINJAL PORIYAL
Preparation time 10 mins | cooking time 15 mins | Serves 2
Ingredients
Brinjals - 1/2 kg

Sambar powder - 1 tsp

Red chilli powder - 1 tsp

Cumin powder - 1/2 tsp

Salt - to taste

Oil - 3 tbsp

Mustard seeds - 1/2 tsp

Urad dal - 1/4 tsp

Curry leaves - few

Hing - a pinch
Method
1. Wash the brinjal well and cut them into cubes. Keep adding the cut brinjals to a bowl of water to prevent it from discoloring.
2. In a kadai, heat the oil and add the mustard seeds. When it splutters, add the urad dal, curry leaves and hing.
3. Now slowly and gently drain the brinjal and add it to the oil.
4. Mix well and let the brinjals cook till it's about 3/4th done.
5. Then add the sambar power, red chilli powder, cumin powder and salt.
6. Mix well and cook for another 5 mins and then switch off.
Notes
1. Adding a little extra oil makes this very tasty.
2. You can add any masala blend to this poriyal. My mom sometimes add idli podi to it and it tastes really yum!
3. Be careful while adding the brinjal to the kadai as it's soaked brinjal into hot oil, it will splutter.
Until next time,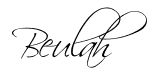 Share this post if you found it useful!