Viennese whirls are buttery biscuits most famous in Britain. These biscuits are piped into a whirl shape and filled with a jam or dipped in chocolate. They taste absolutely delightful, rich and buttery, just melting in your mouth!
My whirls spread too much in the oven as I live in a hot city! But even then, theses biscuits tasted good!
VIENNESE WHIRLS
Preparation time 10 mins | Baking time 15 mins | Makes 12
Ingredients
Sugar - 25 gms

Flour - 113 gms

Butter - 125 gms

Cornflour - 30 gms

Chocolate - 150 gms
Some other cookie recipes
Method
1. Line a baking tray with parchment paper and set aside. Pre heat the oven to 170 degrees C.
2. Add the butter, sugar, flour and cornflour to bowl and mix well to form a dough.
3. Fit a piping bag with wilton 1M nozzle.
4. Spoon the dough into the piping bag and pipe whirls on the parchment paper.
5. Leave gap between each piped biscuits.
6. Bake in the pre heated oven for 15-18 minutes.
7. Remove when the corners have started browning and the center is lightly set.
Set aside for the cookies to cool completely.
8. Melt the chocolate and set aside until the biscuits cool.
9. Dip one half of the biscuits in the chocolate and leave it on a wire rack or baking tray to set.
10. Then enjoy the biscuits!
Notes
1. If the dough is too dry and difficult to pipe, add about a tsp of milk to get a soft dough and try again.
2. After piping the whirls, keep the tray in the fridge for 20 minutes to avoid the biscuits from spreading and loosing the shape.
3. Make sure all ingredients are at room temperature.
Until next time,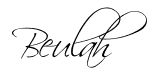 Share this post if you found it useful!