My kids are always playing with play doh at home and I find that the store bought play doh becomes hard after a few days so I decided to make my own play doh at home and my kids were super excited about it!
This play doh that I made at home was super soft for many days and my kids absolutely enjoyed playing with it. It's a no cook recipe and it's very easy to make. My kids helped me to make it and they thoroughly enjoyed the whole thing!
HOMEMADE PLAY DOH
Preparation time 10 mins | Cooking time - 0
Ingredients
Maida / Plain flour - 2 cups

Salt - 1/2 cup (I used table salt)

Cream of tartar - 2 tbsp (check notes)

Hot water - 1.5 cups

Oil - 2 tbsp (I used refined oil)

Colors of choice
To watch this video in English
To watch this video in Tamil
Method
1. Take the maida in a large bowl and add the salt to it and mix it well.
2. Add the cream of tartar and oil mix it.
3. Add boiling hot water and start mixing slowly.
4. First use a spoon or spatula to mix as the mixture will be very hot, then start kneading it with your hands till it becomes a dough.
5. Divide the dough into how many ever colors you want to add. I had 3 colors so I divided into 3 dough balls.
6. Add the colors to the individual balls and mix in the colors and make it into a pliable dough again.
7. That's it your play doh is ready.
Notes
1. I got cream of tartar from Waltax road in Chennai. If you don't get it easily near your house, buy it online.
2. Adding cream of tartar made the doh very soft for many days so do add it.
3. You can wear gloves while mixing in the colors.
4. I used americolor gel colors as that is what I had.
Until next time,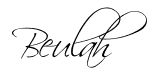 Share this post if you found it useful!