This is a simple and easy cake that you can bake for an evening tea time. It's a plain cake loaded with walnuts and chocolate chips. We love such simple cakes and I'm sure you'll love it too!
CHOCOLATE WALNUT CAKE
Preparation time 15 mins | Baking time 50-60 mins | Makes one 8 inch cake
Ingredients
All purpose flour - 1.25 cups

Cocoa powder - 1/4 cup

Oil - 3/4 cup

Eggs - 4

Sugar - 1 cup

Walnuts - 3/4 cup, chopped

Baking powder - 2 tsp

Salt - 1/2 tsp

Instant coffee powder - 1/2 tsp

Chocolate chips - 3/4 cup

Vanilla - 2 tsp
Watch the video in English
Watch the video in Tamil
Method
1. Pre heat the oven to 180 degrees C and grease and line an 8 inch cake pan. Toast the walnuts in the microwave for 20 seconds and add 1/2 a tsp flour to the walnuts and chocolate chips to prevent them from sinking to the bottom of the cake.
2. In a bowl, add the eggs 2 at a time along with vanilla and beat until light and fluffy.
3. Add the sugar and beat again. Add the oil and continue to beat.
4. Place a seive over the bowl and add the plain flour, cocoa powder, baking powder, salt and coffee powder. Sieve it in to the wet ingredients.
5. Mix gently until a smooth batter is formed. If needed beat lightly with the beater.
6. Add the walnuts and chocolate chips and mix it in.
7. Pour into the prepared pan and bake in the pre heated oven for 50-60 minutes or until a skewer comes out clean.
8. Remove from the oven and wait till the cake cools and then remove from the pan.
Notes
1. Each oven is different, my oven took 60 minutes to bake this cake. Start checking after 50 minutes.
2. Do not over bake the cake, the walnuts and the cocoa powder has a slight bitter nature to it and over baking this cake can make your cake slightly bitter.
Bible blessing
The LORD is on my side; I will not fear. What can man do to me? Psalm 118:6
Until next time,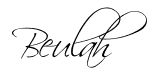 Share this post if you found it useful!