How do you clean your comb if you don't have a comb cleaner at home? Well, this is how I do it, it's easy and simple and very effective!
I pour some hot water over the dirty comb and then add some detergent soap powder, some anti dandruff shampoo and some lime to the hot water. Now if you don't have any dandruff issues then you need not add the anti dandruff shampoo or the lemon juice. Since we have dandruff problem at home, I always add some lemon juice and anti dandruff shampoo everytime I clean the comb to get rid of the dandruff. By adding hot water you can clean the comb perfectly in just 10 minutes!
Also you don't have to pour hot water, this works with normal tap water too. I usually don't use hot water to clean my comb. What I do is, I put the comb in normal water and add the other ingredients and let it soak overnight and the next morning I simply wash the comb and the dirt is all gone.
HOW TO CLEAN COMB EASILY
Time 10 mins
Things needed
Dirty comb

Hot water - as needed

Detergent soap - 1 tsp

Anti- dandruff shampoo - 1/2 tsp (optional)

Lemon juice - 1/2 tsp (optional)
Watch the video in English
Watch the video in Tamil
Method
1. Take the dirty comb in a bucket or tub or a small box.
2. Pour hot water over it and add the soap, anti-dandruff shampoo and lime.
3. Soak for 10-15 minutes. After 15 minutes, the comb with less dirt all came out by itself and if there is a little dirt still sticking to the comb, remove it easily with an old toothbrush.
4. Wash all the comb in running tap water to get rid of the soap, dry it well and use it again.
Notes
1. You need not use the anti-dandruff shampoo or the lemon juice, I use it since there is a dandruff issue at home.
2. Use hot water only if you want to clean your comb urgently. Otherwise you can soak in overnight/or little longer in normal tap water itself.
3. Do watch the video to understand better.
Bible blessing
Commit your work to the LORD, and your plans will be established. Proverbs 16:3
Until next time,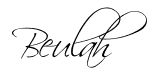 Share this post if you found it useful!