Moringa Rasam | Drumstick Leaves Rasam | South Indian Moringa Rasam Recipe - In this recipe, we will see how to make a tasty and tangy South Indian Moringa Rasam.
Ingredients
Moringa leaves - a bunch

Turmeric powder - 1/2 tsp

Red chilli powder - 1/2 tsp

Tamarind - gooseberry sized

Water - as required

Salt - to taste
To grind
Pepper corns - 1 tbsp

Cumin seeds - 1 tbsp

Garlic - 10

Ginger - 1 inch piece

Coriander seeds - 1 tbsp

Toor dal - 1 tbsp

Red chillies - 2

Tomato - 2

Coriander leaves - handful
To Temper
Oil - 3 tbsp

Mustard seeds - 1/2 tsp

Cumin seeds - 1/2 tsp

Urad dal - 1/4 tsp

Curry leaves - 1 sprig

Asafoetida(hing) - 1/4 tsp

Red chilli - 1
Watch the video in English
Method
1. Remove the moringa leaves from the stalks and wash it well.
2. Then transfer these leaves to a saucepan and add 1 cup water to it and boil the leaves for 10 mins.
3. As the leaves are boiling, grind all the ingredients listed in 'to grind'. Grind it coarse.
4. Soak the tamarind in some water for 10 mins
5. Heat oil in a kadai and add the mustard seeds, cumin seeds, urad dal, curry leaves, red chilli and hing.
6. Then add the ground paste and cook for 3 mins.
7. While this is cooking, add turmeric powder.
8. Then add the boiled moringa leaves, add it along with the water. Cook for 5 mins
9. Then strain the tamarind juice and add it in and then add 2 cups of water.
10. I added a little bit of red chilli powder, if you find it spicy, omit the red chilli powder.
11. Check for salt, spice and tanginess.
12. Boil the rasam slightly and then switch it off.
Notes
1. I have added 3 red chillies and some red chilli powder too, adjust spice level according to your preference.
Bible blessing - Jesus said "Don't be afraid, just believe" Luke 8:50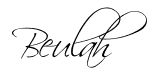 Share this post if you found it useful!