No Fondant Dinosaur Cake | How to make a Simple Dinosaur Cake | Jurassic Park Cake | Birthday Cake - In this recipe, we will see how to make a simple easy dinosaur cake without fondant.
Ingredients
Dark chocolate - 800 gms

Cream - 400 gms

Butter - 1.5 tbsp

Cakes - 9 inches and 7 inches

Whipping cream - 1 cup

Color - blue, green

Icing sugar - 2 tbsp

Vanilla - 1 tsp

Marie biscuit

Bread sticks

Dinosaur

Sugar syrup
Watch the video in English
Method
Ganache
1. First prepare the ganache. Heat the chocolate and cream lightly in the microwave and mix till it's smooth and creamy. Add butter and mix again.
2. This ganache should be prepared 8-10 hours before you frost the cake so that the ganache is set perfectly.
Let's make the cake
3. Place a 9 inch square cake on a large cake board and trim the top to make it flat.
4. Soak the cake with sugar syrup and place a dollop of ganache and spread evenly.
5. Then place the next layer of cake, soak this layer too and then frost the entire cake with ganache.
6. Then soak and frost the smaller 7 inches cake and place it on top of the frosted 9 inch cake. Place the smaller cake on one side of the larger frosted cake. Leave the cake in the fridge for 20 minutes.
7. In the meantime, whip the cream with icing sugar and vanilla. Beat till stiff peaks.
8. I have used 1/2 cup of cream for blue color and 1/2 cup of cream for green color.
9. Color the cream and leave it in the fridge.
10. With the blue whipped cream, pipe out a river flowing from the top of the cake to the cake board. Smooth it neatly with a palette knife.
11. I made some trees to place on the cake with bread sticks and marie biscuit. If you want to know how to make a no fondant tree, then do check this video.
12. Place the trees on the cake and pipe out some leaves and grass along the cake with the green whipped cream.
13. Powder some biscuits and sprinkle it around the cake to make it look like sand.
14. Then take the dinosaurs and place it on the cake.
Do watch the video for step by step description.
Notes
1. If you use fondant, then use the fondant to make the dinosaurs and the trees.
2. You can use any flavored cake and you can use buttercream to frost the cake instead of ganache.
Bible blessing - Be strong and courageous. Do not be afraid or terrified. Deuteronomy 31:6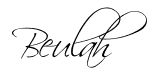 Share this post if you found it useful!