Perfect Whipped Cream Frosting with Bluebird Whipping Cream Powder |How to Use Whipping Cream Powder - In this recipe, we will see how to make perfect whipped cream using whipping cream powder. If you can't get whipping cream, then you can buy this whipping cream powder to frost your cakes.
Ingredients
Whipping cream powder - 100 gms

Water/Milk - 100 ml
Watch the video in English
Method
1. Open the packets and add the powder in a bowl.
2. Add equal amount of water. The water should be cold water.
3. Mix till it's smooth without any lumps.
4. Keep in fridge for 15 mins atleast. I left for 1 hour.
5. Then start to whip the cream slowly increasing the speed. You will get stiff peaks within 1-2 mins.
6. You don't have to add any extra sugar to the cream but you can add flavors or colors.
7. After stiff peaks, refrigerate again for 10 mins and then you can start piping.
Notes
1. I find the longer you refrigerate the water and powder mixture, the faster stiff peaks are formed.
2. You can use chilled water or milk.
3. Take the powder that you need and seal the pack well and leave it out on a shelf, no need to refrigerate the remaining whipping cream powder.
4. No need to add extra sugar before whipping the cream.
5. Use equal parts of whipping cream powder and water.
6. As you keep piping, the warmth of your hand can make the whipped cream soft, then refrigerate for 10 mins and continue to pipe.
Bible blessing - Now my daughter, don't be afraid. I will do for you all you ask. Ruth 3:11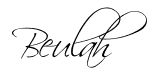 Share this post if you found it useful!