Cricket Themed Cake without Fondant | No Fondant Cricket Cake | How to make a Cricket Themed Cake - In this post, we will see how to make a cricket themed cake without fondant. I made this cake for my son's birthday and he loved it! I made it with simple ingredients and it came out very well.
Watch the video for step by step description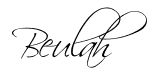 Share this post if you found it useful!