Red Velvet Cake Pops | Red Cake Balls | Valentine's Day Desserts | Red Velvet Cake Pops Tutorial - In this recipe, we will see how to make some easy red velvet cake pops for Valentine's Day!
Ingredients
Red cake - 1

Condensed milk - 2 tbsp

Dark chocolate - 50 gms

Skewers
Watch the video in English
Method
1. Bake the cake and let it cool completely.
2. Then crumble the cake and add the condensed milk. Mix well.
3. Take small amounts of the mixture and roll into balls.
4. Refrigerate for 30 mins.
6. Bring the cake balls from the fridge, dip the end of the skewer into the melted chocolate and poke it into the center of the cake. Wait for the chocolate to set.
7. Then dip the entire cake ball into the melted chocolate, let the excess drip off and then decorate the cake balls with some crumbled red velvet cake or any sprinkles.
8. If you don't have skewers then just drop the cake balls into the melted chocolate, coat well and then sprinkle some decoration on top and let it set.
9. You can also tightly pack the crumbled cake into chocolate moulds and leave in the refrigerator for 1 hour. Then remove it from the mould and coat in chocolate.
Watch the video for step by step description.
Notes
1. Use any of your favorite vanilla cake recipe for these cake balls. Just color the batter red before baking the cake.
2. Instead of dark chocolate you can use white chocolate to coat the cake balls. No one likes white chocolate in my family so I used dark chocolate.
3. The amount of condensed milk needed will depend on the cake recipe. Add 2 tbsp to begin with and then add more if you're not able to roll it into balls.
4. This is the recipe I used for my red cake. Check the recipe here.
Bible blessing - Love is patient, love is kind. It does not envy, it does not boast, it is not proud. 1 Corinthians 13:4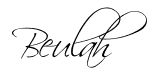 Share this post if you found it useful!