Strawberries are a delicious fruit and anything you make with them turns out delicious too! The pink color is so pleasant and lovely to look at, it's almost therapeutic! This is an absolute favorite, it is so soft, smooth and creamy, you can't go wrong with this dessert. Since this is an eggless version, it is extremely easy to put together. You can serve this at dinner parties and this can be made well in advance and kept in the fridge.
Check my Egg free Strawberry Mousse Cake recipe if you want to layer a cake with mousse. I also made strawberry mousse to add it to my edible chocolate cups.
STRAWBERRY MOUSSE (egg free)
Preparation time 30 mins | Chilling time 4-6 hrs |
Serves 5-6 (depending on your serving dish)
Ingredients (My 1 cup = 240 ml)
Strawberry puree - 3/4th cup

Whipping cream - 1 and 1/4 cup

Sugar -2 tbsp for the strawberries

Powdered sugar (or) Icing sugar - 2 tbsp

Gelatin - 1 tsp

Water - 1 tbsp

Pink food color - 3 drops (optional)

Vanilla extract - 1 tsp
Method
1. Wash and hull the strawberries. Chop them up.
2.
Put the strawberries in a blender, add the sugar and blend till smooth.
3. Cook the strawberry puree for about 8 minutes in medium flame until it thickens slightly.
Strain the mixture.
Let it cool completely.
4. Sprinkle the gelatin in 1 tbsp of water and let it sit for 5 minutes. Then heat it in the microwave for 30 seconds. It will become a clear solution. Let it cool.
5. Add the vanilla to the cream. Add the powdered sugar and beat until semi stiff peaks are formed.
6. Add the smooth strawberry puree and gelatin to the cream and beat until combined. Add the pink color and beat again.
6. Spoon into serving dish, cling wrap and refrigerate for 6 hours or overnight.
7. Garnish with strawberries and serve.
Here are some other Strawberry Recipes
Notes
1. Adding pink color is optional.
2. I used tropolite non dairy whipping cream.
3. If your strawberries are tart, increase the sugar.
4. I did not have icing sugar to add to the cream so used regular powdered sugar. If you have icing sugar, you can use that.
5. I used non dairy creams which are pre sweetened so added only 2 tbsp of powdered sugar to the cream. If you're using dairy heavy cream that is not sweetened, increase the amount of sugar that you add to the cream.
6. Adding gelatin is also optional. The consistency of the mousse without gelatin will be different though.
7. You can add upto 1 cup of strawberry puree.
8. Keep the cream chilled before you start beating.
Until next time,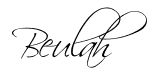 Share this post if you found it useful!