This is by far the most popular chutney recipe in South India. This is an easy chutney to make and very useful for early morning rush cooking. There are many variations to this recipe but here I have given the basic coconut chutney recipe.
COCONUT CHUTNEY
Preparation time 5 mins | Serves 2
Ingredients
Coconut - 1/2 cup grated or chopped into tiny pieces

Pottu kadalai (roasted bengal gram) - 1/4 cup

Green chillies - 2

Garlic pods - 2

Tamarind - a tiny piece

Salt - to taste
Oil - 2 tsp

Mustard seeds - 1/4 tsp

Urad dal - 1/8th tsp

Curry leaves - 5

Hing - 1 pinch
Here are some other chutney recipes
Method
1. Chop the coconut and transfer to a blender.
2. Add the pottu kadalai, green chillies, garlic, tamarind and salt to the blender.
3. Add enough water and blend to a fine smooth paste like consistency.
4. Heat oil n a small tadka pan. Add oil, mustard seeds and urad dal.
5. Once the mustard seeds splutter add the curry leaves and hing.
6. Pour this over the chutney and mix well. Adjust salt.
Goes well with idli, dosai, khichidi and vadai. On this particular day, we had it with Ragi Idli.
Notes
1. Adjust green chillies as per your taste.
2. You can even add a small piece of ginger.
3. I sometimes add little coriander leaves too which makes a tasty coriander coconut chutney.
Until next time,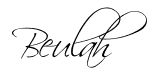 Share this post if you found it useful!