So last Christmas, I was on a mission to find 'the perfect fruit cake recipe'! I know many of you must have been hunting around like me! If you are into baking, then somehow, baking the perfect fruit cake seems like a very big deal!
All my hours of browsing the internet, gave me a lot of fruit cake recipes and I intend to try each one and post the best.
This is one such recipe! The traditional dundee cake is a Scottish cake. Wikipedia says -

The cake originated in nineteenth century, in Scotland.

A popular story is that

Mary, Queen of Scots

did not like

cherries

in her cakes, so the cake was first made for her, as a fruit cake that used almonds and not cherries.
The cake is rich in flavor and the top of the cake is typically decorated with almonds.
I simply loved baking this cake. This is a no fuss cake! And tasted absolutely divine! Full of fruits and nuts, every bite was downright delightful!
The recipe I followed called for some cherries that I did not get, so I have used fruits and nuts that I did get easily. The original dundee cake was made only with raisins, sultanas, almonds and currants so it's okay if you don't add the cherries!! The total fruits and nuts came to about 5 cups. Also the original recipe called for rum but I have used only fresh grape juice. You can use any fruit juice.
I used a double parchment paper to line the bottom and sides of my cake pan and used a wet turkey towel on the outside of the cake pan. This is to ensure that the fruit cake does not get burnt as it bakes for a really long time. (And you get a flat topped cake because of the turkey towel!!)
The original recipe said the cake should bake anywhere between 2 - 2.5hrs. My cake was done by 2 hours.
Recipe Source - here. Check out the Christmas Fruit Cake recipe made with caramel
Ingredients
Soft butter -

250 gms

Brown sugar -

230 gms

Eggs -

4

lightly beaten

Raisins -

160 gms

Currants -

160 g

Mixed dried fruit -

185 g

ms d

ates, figs, apricots, prunes, nuts

Cherries - 120gms

Powdered almond -

95 gms

Almond slivers -

90 gms

All-purpose flour -

240 gms

sieved

Baking powder -

1 tsp

sieved

Grape Juice - 2 tbsps (or any fruit juice or rum)

Whole almonds -

120 g

peeled (to decorate the cake)
Method
1. Pre heat the oven to 150 degrees C. Line and grease a 9 inch cake pan.
2.
In a mixing bowl cream the butter and sugar, until smooth. Slowly add the eggs in portions - beating each portion until it has been fully incorporated into the batter.
3. Add the dried fruits, cherries, almond slivers and almond powder and mix well.
4. Add the seived flour and baking powder and pour in the grape juice and fold gently.
5.
Pour the batter into the pan and smooth out the top. Line with the whole almonds.
6. Bake for 2 to 2.5 hours. About half an hour before the the time is up check to see if the cake is done. Place a toothpick into the middle of the cake, if it comes out clean it is ready to be taken out. Mine was done in 2 hours.
7. Allow to cool.
Notes.
1. Do not overmix. Gently fold the ingredients.
2. Make sure the total amount of dried fruits comes to 5 cups. Use any fruits and nuts you have.
3. Bake the cake at low temperature for a longer period of time. That's how fruit cakes are supposed to be baked.
4. Leave the cake to cool for 4-6 hours before cutting. Let the flavors blend.
5. You can even add some spice powder to this cake.
6. Line the sides of the pan well, so that the sides of the cake don't get burnt during the long process of baking.
7. I used oil instead of butter.
Until next time,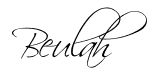 Share this post if you found it useful!